Mather LifeWays is a unique organization
with staying power. Why?
Because we offer three areas of service—award-winning senior living residences; neighborhood programs; and esteemed research and education resources through our Institute on Aging—all dedicated to one mission: enhancing the lives of older adults by creating Ways to Age WellSM.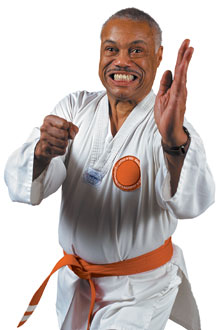 And it's the sum of our parts—our three areas of service—that showcase the depth and strength of our organization.
We seek to enhance our impact on older adults' lives and those who serve them; elevate our significance by expanding our reach and building recognition throughout Chicago and beyond as an industry leader; and achieve sustainability by implementing mission-driven activities, while maintaining a sound fiscal foundation, so future generations of older adults will be served.
Simply, our unwavering commitment to serving older adults is made possible by our sound financial position. Our investments and strong endowment exemplify our stable financial footing as we move confidently into the future.
---
By the numbers in 2013

In the years between the opening of the original Mather Home in 1952 and today, Mather LifeWays has maintained strong financial footing. Consider, in 2013:

In 2013 alone, we served the most older adults in our history—more than 40,000!
Mather LifeWays endowment funded nearly $15 million to enhance the lives of older adults.
Our endowment and trusts held $427 million in investments/financial assets (at December 31, 2013).
Additionally, we owned or managed $239 million in property/equipment.
Our total assets were nearly $613 million, with net assets of nearly $402 million.
We provided $3.6 million in financial assistance to residents of our senior living communities.