Awards

honors, and recognition
Helping older adults is rewarding in so many ways
We're proud to be recognized for what we do—whether it's local recognition for our philanthropy efforts or an industry award for the quality of care we provide in our Life Plan Communities. Here is a short sample of the honors that mean the most to us. If you're interested in seeing more, you can download a PDF of our complete awards list.
Recognition for our commitment to attracting and retaining extraordinary employees
Mather LifeWays strong focus on our employees' health and wellness includes offering attractive and sometimes unique benefits.
Illinois' Healthiest Midsize Employer
One of "Chicago's Top Workplaces" by Chicago Tribune
Pathways to Greatness Clifton Larson Allen
Local love for giving back to the community
In the spirit of our founder, philanthropist Alonzo Mather, Mather LifeWays supports the community. We've been recognized for contributions of volunteering, giving, partnerships, and more.
Splendido's Champion Award from Interfaith Community Services for local philanthropy
Inaugural City of Evanston Economic Impact Award
City of Chicago Recognition – Mather LifeWays in Edgewater
Art Supporter Award from SAACA Award – Splendido
Recognition for architectural design that's more than a pretty facade
Our senior living residences are built with an eye on comfort, functionality, and environmental standards—as well as design that fits with the surroundings.
Senior Housing News Design and Architecture Award for a Life Plan Community
Mather Place NAHB Award
NAHB Silver Awards for Best Continuing Care Retirement Community (CCRC) (Life Plan Community)
SHN Architecture Award
NARA active retirement – (CCRC) (Life Plan Community)
Recognition for sharing knowledge and ideas
Mather LifeWays Institute on Aging has been recognized for its outstanding contributions with the 2014 Excellence in Research and Education Award from LeadingAge. This award recognizes the Institute for its outstanding contributions in developing evidence-based research and education programs, translating research into practice, and disseminating new resources widely throughout the field of aging.
LeadingAge Excellence in Research and Education Award
NIC – Prudential Real Estate Investors Award for Best Research Paper in the Seniors Housing & Care Journal
Ways to #AgeWell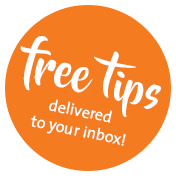 Get research-based tips from Mather LifeWays to help you make the most out of every day. From simple habits that boost brain health to easy steps toward building resilience and happiness, each small tidbit can make a big difference in your life.
Sign up to receive tips by e-mail, or follow us on Facebook or Twitter.