Meet

the possibilities team
Who's Who of Mather LifeWays
Mather LifeWays Possibilities Team comprises an energetic and pioneering group of professionals from a wide variety of backgrounds and experiences. The team aligns their efforts with our organizational vision—to be a leader in transforming how society empowers older adults to Age Well by recognizing their achievements, engaging and inspiring them, and connecting them within their communities.
Mary Leary
President and Chief Executive Officer
Mary brings more than 20 years of leadership experience in senior living, health care, and long-term care to guide Mather LifeWays in expanding its leadership presence in senior living, community-based programs, and applied research and education.
Mary previously served as Chief Operating Officer (COO) of Classic Residence by Hyatt, the senior living affiliate of Hyatt Corporation, where she oversaw day-to-day operations of 15 senior living communities including 4,600 units and more than 2,500 employees. She also provided technical assistance services and sales and marketing oversight for communities under development, valued at more than $600 million. During her 12-year tenure with Classic Residence by Hyatt, Mary rose to the position of COO following successes in operations, sales, and marketing.
Mary is a member of the Board of the American Seniors Housing Association, the Operator Advisory Board of the National Investment Center, and the Governance Committee of CCIC.
Mary Ages Well by trying new things.
Jeff Branch
Senior Vice President of Senior Living and Mather LifeWays Institute on Aging
Jeff has oversight responsibility for The Mather, affiliate senior living communities, and outreach efforts for start-up communities. He also oversees Mather LifeWays Institute on Aging, which conducts and disseminates research on topics related to aging and aging services. Since joining Mather LifeWays in 2016, Jeff has sought opportunities to create synergies across the organization and partnered with senior leadership on projects that further the mission of Mather LifeWays.
Jeff brings a wealth of leadership experience in senior living, health care, and long-term care. Prior to joining Mather LifeWays, he served as vice president of operations for Sunrise Senior Living, where he oversaw day-to-day operations of 37 senior living communities including 5,500 residents and more than 4,800 employees across five states.
Jeff Ages Well by carving out time to go to the gym, reading, enjoying his kids, and taking trips alone with his wife.
David Kane
Senior Vice President of Strategic Initiatives
David serves as a catalyst for innovation relative to Mather LifeWays, the senior living industry, and other products and services that benefit older adults. In his role, he identifies and develops strategic partnerships, collaborations, and alliances that support Mather LifeWays' mission, vision, goals, and values, as well as support the growth and success of our senior living portfolio.
David formerly served as Vice President of Senior Living for Mather LifeWays. His 30+ years of diverse experience in senior living include providing consulting, management, and development services to clients in the senior living and hospitality industries through his company Waynecourt Management Associates, as well as leadership positions with Classic Residence by Hyatt and The Forum Group.
David Ages Well by traveling the world and enjoying the possibilities it offers.
Christopher Manella
CPA, Vice President of Finance and Treasurer
With many years of experience in financial management, Christopher is responsible for the integrity of Mather LifeWays' financial statements and accounting operations, as well as budgeting, forecasting, and analysis. He leads the organization's treasury function, including responsibilities for cash and working capital management, bank relationships, and financing. He also oversees tax reporting and external financial audits.
Before joining Mather LifeWays, Christopher was Director of Accounting for CC Industries Inc. and served as a Division Corporate Controller for Flextronics International.
Christopher Ages Well by eating healthy foods and regular exercise.
Gale Morgan
Senior Vice President of Sales
Gale is responsible for the coordination and oversight of sales and occupancy efforts for Mather LifeWays senior living residences. She works with sales teams within each residence to guide them in meeting their goals, and has led them to master the art of relationship selling as well as a team approach to creating Ways to Age Well.
Gale has also been instrumental in training management and frontline teams within senior living and community-based initiatives in providing extraordinary customer service.
Gale Ages Well by hiking in the lovely Arizona desert.
Brenda Schreiber
Senior Vice President of Marketing
Brenda is responsible for marketing and digital efforts and long-term brand strategy for all areas of service within Mather LifeWays. She leads her team in meeting goals that drive business results, with an eye on promoting our mission, vision, and brand.
Brenda is involved in designing and strategizing business growth for new development opportunities, expansion of neighborhood programs, digital marketing initiatives, and more. She is involved in all aspects of marketing, including social media and public relations, as well as customer and market analysis and organization-wide engagement programs.
Brenda led the naming efforts to make the industry-wide change from Continuing Care Retirement Community (CCRC) to Life Plan Community and guided the recent launch of #AgeWell tips on social media. In her role, she has garnered more than 50 marketing awards for Mather LifeWays.
Brenda Ages Well by doing hot yoga, laughing with family and friends, and hitting the beach.
Mary Sullivan
Senior Vice President of Human Resources and Compliance and Privacy Officer
Mary plays a critical role in formulating and implementing strategy related to Mather LifeWays' key resource—our employees. A key strategy for our organization is to distinguish itself based on how we identify, select, manage, reward, and develop human resources such that customer, resident, and employee experiences are "uniquely Mather."
Mary provides strategic direction for building Mather LifeWays talent and organizational capabilities for the future with programs such as employee development plans, Talent Management System, and Ways to Lead Well leadership development program.
Mary also leads strategic employee engagement, total rewards, and wellness initiatives, and was instrumental in gaining recognition for Mather LifeWays as an employer (Chicago Tribune Top Workplace and Illinois' Healthiest Employer awards.) She also serves as our organization's Compliance and Privacy Officer.
Mary Ages Well by spending time with her family (especially her grandchild), reading as much as she can, listening to music, and engaging in yoga and working out.
Carol Sussenbach
CPA, CFA, Chief Financial Officer
Carol is responsible for accounting, finance, information technology, and risk management efforts throughout the organization, and oversees more than $450 million in assets as part of the Mather LifeWays Investment Committee.
Carol has more than 30 years of financial management experience and has worked with several Fortune 100 companies.
Carol Ages Well by continually trying to learn new things.
Joe Zajdel
Senior Vice President of Business Development
Joe is responsible for overseeing senior living development projects at Mather LifeWays, from identifying opportunities to site acquisitions, through entitlement and regulatory approvals and design and construction management—as well as providing ongoing support to existing communities.
Since joining Mather LifeWays in 2003, Joe has played a major role in over $300 million of development, and his work has garnered more than 30 design awards. In 2010, Joe was appointed to the National Investment Center's Future Leaders Council and serves as Liaison for its Leadership Development group.
Joe Ages Well by playing guitar, listening to music, and enjoying food and wine.
Our Board of Directors
Graham Atkinson Former Chief Marketing and Customer Experience Officer, Walgreen Co.
Timothy Burke Former Partner and Chief Financial Officer, William Blair & Company
Paulette Dodson Senior Vice President, General Counsel & Secretary, PetSmart
Nancy Felton-Elkins Former Senior Vice President and Fiduciary Division Head, Wealth Management Group, The Northern Trust Company
Mary Louise Gorno Managing Director, Ingenuity International
Philip L. Harris Vice President and General Counsel, Northwestern University
Victoria J. Herget Former Managing Director, Zurich Scudder Investments
Dian Langenhorst Adjunct Faculty, Health Systems Management, Loyola University
Mary Leary CEO and President, Mather LifeWays
Roger Lumpp II Mather LifeWays Board Chair Former Director, KPMG
Michael McGee Former Partner, Chapman and Cutler LLP
John Phillips Former CEO and Chairman, Corporate Solutions Group, Jones Lang LaSalle
Scott Smith Former Publisher, Chicago Tribune and President, Tribune Publishing
Terence Toth Co-Founding Partner, Promus Capital LLC
Ways to #AgeWell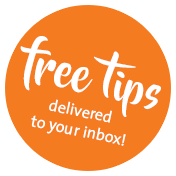 Get research-based tips from Mather LifeWays to help you make the most out of every day. From simple habits that boost brain health to easy steps toward building resilience and happiness, each small tidbit can make a big difference in your life.
Sign up to receive tips by e-mail, or follow us on Facebook or Twitter.