A neighborhood place to
eat well

learn well, play well, Age Well
Three Chicago locations serving tasty food and a full menu of lifelong learning and fun
Our Mather's—More Than a Café locations aren't just restaurants serving delicious, made-to-order meals. For those 50 and better, they offer a lot more—like live entertainment, fitness classes, day trips, and lifelong learning opportunities. From watercolor workshops to lectures on Chicago history to Latin dance classes, there's something for everyone at Mather's—More Than a Café. There's no membership—everyone is welcome to come in, grab a bite or a bottomless cup of coffee, and check out what's happening that day.
Stop by your nearest Mather's—More Than a Café and see for yourself!
Explore fascinating topics…

without leaving home
Mather LifeWays Telephone Topics
Telephone Topics offer FREE, live telephone presentations and discussions on… well, just about everything! Do chair yoga or meditation exercises. Learn about Chicago history, famous people, and architecture. There's so much to learn, and it's all just a phone call away.
Get more information, including topics and schedules.
Learn More
Ways to #AgeWell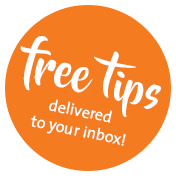 Get research-based tips from Mather LifeWays to help you make the most out of every day. From simple habits that boost brain health to easy steps toward building resilience and happiness, each small tidbit can make a big difference in your life.
Sign up to receive tips by e-mail, or follow us on Facebook or Twitter.