The perfect place to eat well, learn well, and Age Well in Chatham
Fresh and delicious are always on the menu at this neighborhood favorite, along with creative ways for those age 50 and better to Age Well—including an affordable fitness center with pay-as-you-go classes ranging from Meditation to African Movement & Dance. Join a fitness class, brush up on your painting, enjoy great live music, or just stay and chat over coffee with pals—whatever your interest, you'll make new friends and have fun!
Sing or dance every Friday night
Chatham

Hours and Location
Location 
33 E. 83rd Street
Chicago, IL 60619
Map and Directions
Phone: (773) 488.2801
Hours of Operation
Monday–Thursday 8:30 a.m.–4:30 p.m.
Friday 8:30 a.m.–9:00 p.m.
Saturday and Sunday 9:00 a.m.–3:00 p.m.
Menu Available
Monday–Thursday 8:30 a.m.–2:45 p.m.
Friday 8:30 a.m.–8:00 p.m.
Saturday and Sunday 9:00 a.m.–2:45 p.m.
Programs currently featured in Chatham
Create Unique Pieces of Jewelry
Fridays, September 6-27, 11:00 a.m.–1:00 p.m.
Trip to the Garfield Conservatory
Wednesday, September 11
Sticking Together!
Saturdays, 9:00–9:45 a.m.
Ways to #AgeWell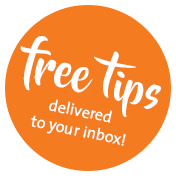 Get research-based tips from Mather LifeWays to help you make the most out of every day. From simple habits that boost brain health to easy steps toward building resilience and happiness, each small tidbit can make a big difference in your life.
Sign up to receive tips by e-mail, or follow us on Facebook or Twitter.