Find healthy portions of fresh food and fun in Norwood Park
Whether you live nearby, or just enjoy good food and learning new things, this neighborhood hotspot is a can't-miss! You'll find a welcoming restaurant that serves up fresh and delicious options daily. Plus, there are plenty of ways for those age 50 and better to learn, play, and Age Well—including a variety of hands-on art classes and occasional rockin' live music events in the evening that are  BYOB.
Enjoy live entertainment
every Thursday and Friday night
Norwood Park

Hours and Location
Location 
7134 W. Higgins Avenue
Chicago, IL 60656
Map and Directions
Phone: (773) 774.4804
Hours of Operation
Monday–Friday 7:30 a.m.–8:00 p.m.
Saturday 8:00 a.m.–3:00 p.m.
Menu Available
Monday–Friday 7:30 a.m.–7:45 p.m.
Saturday 8:00 a.m.–2:45 p.m.
Programs currently featured in Norwood Park
BYOB Paint & Sip with Val
Thursday, October 24
All Aboard!
Friday, November 8, 6:00 p.m.
Cardio Dance
Wednesdays, 11:00 a.m.
Ways to #AgeWell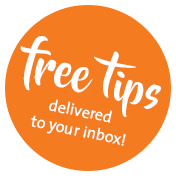 Get research-based tips from Mather LifeWays to help you make the most out of every day. From simple habits that boost brain health to easy steps toward building resilience and happiness, each small tidbit can make a big difference in your life.
Sign up to receive tips by e-mail, or follow us on Facebook or Twitter.