A friendly neighborhood place in the heart of Portage Park
There's no better place in Portage Park to stop in for a delicious, made-to-order breakfast or lunch made from fresh, wholesome ingredients. In addition to a welcoming atmosphere, you'll find plenty of ways for those age 50 and better to Age Well—including programs on local history and mysteries, free information-packed seminars on legal and health care issues, and access to free computers and Wi-Fi!
Get tech help
Visit us to learn how
Portage Park

Hours and Location
Location 
3235 N. Central Avenue
Chicago, IL 60634
Map and Directions
Phone: (773) 205.3300
Hours of Operation
Monday–Friday 8:00 a.m.–4:00 p.m.
Menu Available
Monday–Friday 8:00 a.m.–3:00 p.m.
Programs currently featured in Portage Park
Flower Arranging: Autumn Leaves
Tuesday, September 10, 11:00 a.m.
Wellness Fair
September 18, 11:00 a.m.–2:00 p.m.
"Jivan" Ivan's Fall Ball
Wednesday, September 25, 4:30–6:30 p.m.
Ways to #AgeWell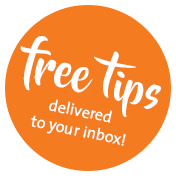 Get research-based tips from Mather LifeWays to help you make the most out of every day. From simple habits that boost brain health to easy steps toward building resilience and happiness, each small tidbit can make a big difference in your life.
Sign up to receive tips by e-mail, or follow us on Facebook or Twitter.