Learn well,
play well,

Age Well—wherever you are
Mather LifeWays in Your Neighborhood
Looking for ways to connect, have fun, and try new things right in your community? We've created some local opportunities to learn, explore, and gather with your neighbors. Check out a wide range of fun-filled events, centers for valuable resources, and exciting programs for older adults in Morton Grove and Chicago's Edgewater neighborhood. One thing these offerings have in common: they can help you Age Well.
We have options for everyone—if you're not in the Chicago area (or even if you are), you can always dial in to enjoy Mather LifeWays signature programming on the phone via Telephone Topics!
Ways to #AgeWell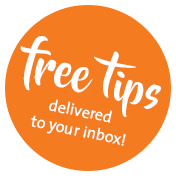 Get research-based tips from Mather LifeWays to help you make the most out of every day. From simple habits that boost brain health to easy steps toward building resilience and happiness, each small tidbit can make a big difference in your life.
Sign up to receive tips by e-mail, or follow us on Facebook or Twitter.