Serving up

resources, programs, and fun
for older adults on Chicago's
north side
Chicago's Edgewater neighborhood
is a great place to Age Well
Edgewater is an ideal area for Aging Well–that's why we partner with a variety of other organizations to offer unique and engaging programs in a variety of locations.
Join us for our popular monthly luncheons, which include live entertainment and dancing as well as opportunities to see old friends and make new ones while enjoying a delicious lunch. The Greek Festival's always a favorite!
Mather LifeWays in Edgewater offers...
Educational Programs
learn something new in a lecture on health, history, art, and more
Exercise Classes
take advantage of local, low-cost, and low-impact classes including tai chi
Film Series
enjoy a great variety of new and recent releases—we'll supply the popcorn!
Day Trips
we'll do the driving… so you can enjoy area museums, live performances, ball games, and more
Events & Programs
from hands-on art classes to a monthly book club to information-packed seminars on legal documents, there's a fresh selection that's open to everyone
AgeAdvantage
Check out our current schedule of lifelong learning programs, day trips, film series, fitness classes, and more.
See All Programs
Interested in an upcoming program or event?
Call (773) 769.1995
Working together to transform the lives of older adults
Our partners offer similar programs as well as vital resources and information for older adults, including low-vision resources and volunteer opportunities. Together, we work to transform the lives of older adults who are Aging Well in Edgewater.
Partners include:
Chicago Methodist Senior Services
Edgewater Presbyterian Church
City Lit Theater
St. Gertrude's Heart-to-Heart program
St. Andrew's Greek Orthodox Church
CJE SeniorLife
Bethany Retirement Community
What people are saying...
I love the people there, and Mather LifeWays in Edgewater has become part of my life.
Mather LifeWays
in Edgewater Location and Directions
Phone: (773) 769.1995
edgewater@matherlifeways.com
Monthly luncheons held at:
St. Andrew's Greek Orthodox Church
5649 N. Sheridan Road
Chicago, IL 60660
Map and Directions
For all other event locations, download the current issue of AgeAdvantage from this web page.
Ways to #AgeWell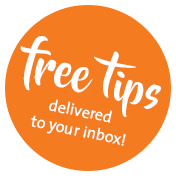 Get research-based tips from Mather LifeWays to help you make the most out of every day. From simple habits that boost brain health to easy steps toward building resilience and happiness, each small tidbit can make a big difference in your life.
Sign up to receive tips by e-mail, or follow us on Facebook or Twitter.