A place to learn, play, and
Age Well

in Morton Grove
Discover more to do in Morton Grove
See old friends and make new ones at our programs and events in Morton Grove. Join us for our popular monthly "More Than a Luncheon" events, which include live entertainment and dancing. Get moving in a Zumba Gold class, or sit in with the weekly Poker Club or Mah-Jongg Club. And don't miss out on an evening concert.
So much fun for those 50 and better
Monthly Evening Events
Including live concerts and comedians
Educational Programs
Topics include books, community resources, and more
Exercise Classes
Low-impact classes that make fitness fun
Fun & Games
Including a poker club, mah-jongg, and Wii games
Jam Sessions
A sound experience for musicians and music lovers
There's something for everyone.
Stop in and check us out for yourself!
Explore the possibilities
Check out our current schedule of lifelong learning programs, games, jam sessions, fitness classes, and more.
See All Programs
Interested in an upcoming event or program?
Call (847) 663.3075 or stop in to register.
Mather LifeWays in
Morton Grove Location and Directions
American Legion Memorial Civic Center
6140 Dempster Street
Morton Grove, IL 60053
Phone: (847) 663.3075
Hours
Monday–Friday 8:30 a.m.–4:30 p.m.
Ways to #AgeWell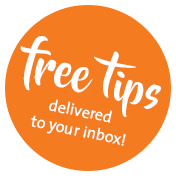 Get research-based tips from Mather LifeWays to help you make the most out of every day. From simple habits that boost brain health to easy steps toward building resilience and happiness, each small tidbit can make a big difference in your life.
Sign up to receive tips by e-mail, or follow us on Facebook or Twitter.