Come for lunch, stay
for fun
Drop in for a delicious lunch,
have some fun, and make some new friends
In Skokie, Mather LifeWays is serving nutritious, low-cost meals for older adults. Anyone age 60 or better can drop in for a midday meal with neighbors and friends, and if you like, stay for programs, socializing, and more. Try your hand at a new card game, learn about nutrition and fitness, get familiar with programs and resources that can help improve your lifestyle. It's your choice—stay a while, or eat and run!
A $2 donation is suggested but not required.
Mather LifeWays in Skokie

Location and Directions
Ethical Humanist Society
7574 N. Lincoln Avenue (at Howard Street)
Skokie, IL 60077
Phone: (888) 600.2560
Hours
Monday – Friday, 11:30 a.m. to 1:30 p.m.
Ways to #AgeWell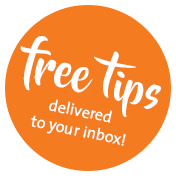 Get research-based tips from Mather LifeWays to help you make the most out of every day. From simple habits that boost brain health to easy steps toward building resilience and happiness, each small tidbit can make a big difference in your life.
Sign up to receive tips by e-mail, or follow us on Facebook or Twitter.