Learn

exercise, get creative, and more…
all without leaving home
Mather LifeWays Telephone Topics
With Telephone Topics, you simply call a toll-free number to listen to a wide range of interesting discussions and programs. Dial into…
Wellness programs
Participate in live, guided chair yoga or meditation sessions to stretch your body or mind.
Education programs
Learn about history, healthy habits, architecture, and more—it's easy to learn something new!
Discussion topics
Share a piece of your mind when you join a lively discussion on sports, movies, and other topics.
Music reviews
Listen and learn about opera, early rock 'n' roll, and other musical genres that get your toes tapping.
Live performances
Enjoy a live vocal performance or master storytelling session in the comfort of your own chair—with no cover charge!
Call (888) 600.2560 to get started—it's FREE!
Telephone Topics covers a wide range of interesting discussions and programs, including...
Chair Yoga
Offered twice a month, this program has a professional yoga teacher walk through beneficial poses that help balance the body and quiet the mind.
Storytelling
Sit back and enjoy a tale delivered by a master storyteller, followed by a lively group discussion.
Chicago Sports Talk
Attention, sports fans—topics at this monthly program change with the season, but every moderated discussion is sure to be interesting, lively, and full of opinions!
…and many more.
There's something for everybody that's well worth a listen.
Ways to #AgeWell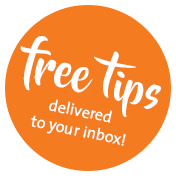 Get research-based tips from Mather LifeWays to help you make the most out of every day. From simple habits that boost brain health to easy steps toward building resilience and happiness, each small tidbit can make a big difference in your life.
Sign up to receive tips by e-mail, or follow us on Facebook or Twitter.