Places to
live well

and Age Well
We make home sweet home even sweeter
Beyond a place to live, each Mather LifeWays senior living residence is a place where you can indulge in exploring your passions… discover new ones… enjoy a community of people who share similar tastes and interests… and simply look forward to looking forward.
Look beyond the beautiful homes, inviting community areas, and impressive amenities, and you'll find that Mather LifeWays residences provide unique experiences, programs, and opportunities to help residents Age Well.
The Mather
A Life Plan Community in Evanston, Illinois
Just steps from Lake Michigan and Northwestern University, and close to the shops and cafés of downtown Evanston, The Mather is a Life Plan Community nestled in a lively-yet-serene North Shore neighborhood. In addition to 30,000 square feet of common areas, The Mather offers a selection of spacious one and two-bedroom apartment homes, including some with dens. As a resident of The Mather, you can enjoy the simple pleasures, and then some, with distinctive services and amenities designed to help you Age Well.
See how The Mather makes home sweet home even sweeter.
Visit thematherevanston.com
Splendido
A Life Plan Community in Tucson, Arizona
Nestled at the foothills of the Santa Catalina Mountains, Splendido is a Life Plan Community where residents can rediscover the joy of long-forgotten pursuits and Age Well in gorgeous surroundings. Award-winning architects have designed our spacious homes with modern conveniences and amenities, along with breathtaking views. We offer many distinctive services and resources, including an array of stimulating social, cultural, and educational programs.
See how every day at Splendido is filled with new and exciting possibilities.
Visit splendidotucson.com
Mather Place
A unique rental community in Wilmette, Illinois
Discover newfound freedom and relaxing comforts in the heart of Chicago's North Shore. Mather Place is an independent living rental community where you can live life on your own terms, maintaining your standards and your style—without the stress and demands of home ownership. Imagine a daily life that inspires you to focus on the things that matter most to you, where you're surrounded by gorgeous amenities, inspiring programs, and social get-togethers.
See how Mather Place helps you rediscover the joy of long-forgotten pursuits.
Visit matherplacewilmette.com
Ways to #AgeWell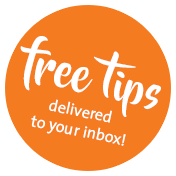 Get research-based tips from Mather LifeWays to help you make the most out of every day. From simple habits that boost brain health to easy steps toward building resilience and happiness, each small tidbit can make a big difference in your life.
Sign up to receive tips by e-mail, or follow us on Facebook or Twitter.