Now is the perfect time to
LEARN

to Age Well
Mather LifeWays offers free resources
on an array of topics to help older adults.
Below are informative articles (we call them Orange Papers), as well as short one-page infographics, covering topics that range from laughter and happiness to food for the body and the brain. These resources were created by Mather LifeWays researchers, educators, and other professionals who are leaders in creating Ways to Age Well.SM
Free downloads brought to you by
Mather LifeWays Institute on Aging
Explore fascinating topics…

without leaving home
Mather LifeWays Telephone Topics
Telephone Topics offer FREE, live telephone presentations and discussions on… well, just about everything! Do chair yoga or meditation exercises. Learn about Chicago history, famous people, and architecture. There's so much to learn, and it's all just a phone call away.
Get more information, including topics and schedules.
Learn More
The researchers within the Institute directly impact the way our customers Age Well, by sharing resources, information, and trainings in their areas of expertise.
Ways to #AgeWell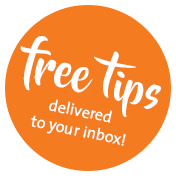 Get research-based tips from Mather LifeWays to help you make the most out of every day. From simple habits that boost brain health to easy steps toward building resilience and happiness, each small tidbit can make a big difference in your life.
Sign up to receive tips by e-mail, or follow us on Facebook or Twitter.