We Inspire

Ways to Age WellSM
Be part of something extraordinary
Mather LifeWays is a non-denominational not-for-profit organization dedicated to serving older adults. Founded in 1941 by humanitarian Alonzo Mather, we have a long history of creating Ways to Age Well.SM Today, our efforts are transforming the lives of thousands of older adults through award-winning programs, gathering places, and residences.
At Mather LifeWays, good things come in threes
Our three areas of service are all dedicated to one mission: enhancing the lives of older adults by creating Ways to Age Well.SM It's the sum of these parts that showcases the depth and strength of our organization:
Award-Winning Senior Living Residences
Each of our residences is a unique place where the focus is on creating extraordinary experiences every day.
Tour Our Residences
Unique Neighborhood Programs
Mather LifeWays develops programs that keep older adults connected to their communities as well as make them better places for older adults to live, work, learn, contribute, and play.
Explore Our Programs
The Nationally Recognized Institute on Aging
Committed to advancing the field of aging services, the Institute is an award-winning resource for research and information about wellness, aging, trends in senior living, and innovations in the field of aging service.
Discover the Institute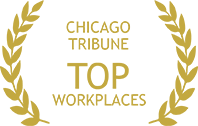 A job well done
Mather LifeWays was named a top place to work by the Chicago Tribune four years in a row.
What makes us one of a kind?
Explore Mather LifeWays
See possibilities in action in our Year in Review
Our 2018 Year in Review offers a look at recent highlights and milestones for all areas of our organization.
Download Brochure
In 2017, Mather LifeWays enhanced the lives of 153,699 older adults
It's no secret—we are passionate about helping older adults live longer, more fulfilling lives. Our commitment is made possible in large part by our sound financial position. As we look toward the future, Mather LifeWays investments and robust endowment give us the strength and security to make even more ambitious plans that can profoundly impact the lives of residents and employees.
Here are some numbers from 2017:
$18.5 Million

Contributed to enhance the lives of older adults.

$512 Million

In investments and trusts (as of December 31, 2017).

$237 Million

Property/equipment we own or manage.

$705 Million

Our total assets, with net assets of $446 million.

$2.6 Million

Financial assistance provided to residents of our senior living communities.
Creating Ways to Age Well is more than a motto—it's a mission
Our Mission
Mather LifeWays enhances the lives of older adults by creating Ways to Age Well
Our Vision
To transform people's views of older adults
Our Core Values
Purposeful, Possible, Extraordinary, Transformational
What employees are saying...
Mather LifeWays helps older adults discover their passions, learn new things, consider new possibilities, and have different experiences so they can reach a higher level of fulfillment.
Ways to #AgeWell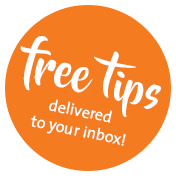 Get research-based tips from Mather LifeWays to help you make the most out of every day. From simple habits that boost brain health to easy steps toward building resilience and happiness, each small tidbit can make a big difference in your life.
Sign up to receive tips by e-mail, or follow us on Facebook or Twitter.